Wine lovers rejoice! First in the series of Grape Escapes we will be exploring Portugal, aka the motherland of delightfully tasteful and inexpensive vinho.
Have you ever wondered what makes the difference between a 'Dao' and a 'Douro'? Or perhaps what exactly it is that gives 'Vinho Verde' it's sparkle? There's always time to find out and we'll help.  As self-confessed wine experts and having 'tried and tested' top Portuguese vineyards, we are here to point you in the 'wine' direction of exploring a country that has so much to offer.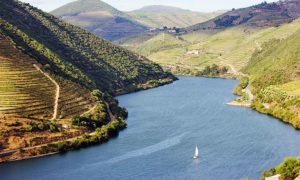 With a good year-round climate and the influence of the Atlantic, Portugal is known to produce some of the best wines on the planet, and with the country keeping a lot of its produce to itself (unlike many others), you can be guaranteed its extensive quality and affordability.
You won't find a 'screw-top' in sight; not only is wine one of Portugal's biggest commodities, but their bottles are stoppered with authentic and locally grown cork, which is one of their biggest exports; the corks naturally let in a small amount of air, which fuller red wines can benefit from. It oxidizes the tannins, which helps create a smoother finish, nutty aroma and an overall more drinkable wine.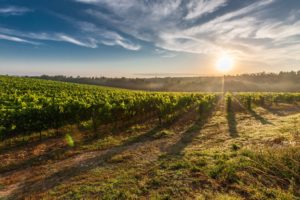 Each region of Portugal has its own distinct climate; the cooler temperatures and Atlantic breeze make the far north of Portugal (north of Porto/Braga region) ideal for producing the very popular 'Vinho Verde', whereas the daytime heat and cool nighttime temperatures in the middle of the countryside, as you head further south into the Alentejo region, are perfect for ripening the grapes for a beautifully smooth red (otherwise known as 'Vinho Tinto').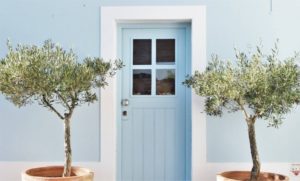 The landscape and nature changes so much across the country, that to experience it and quite literally get a flavour for the country as a whole, travel from top to bottom or vice versa is a must!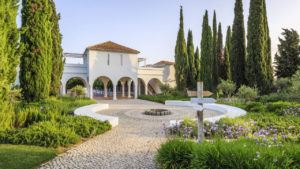 Accommodation throughout the country can range from a renovated monastery or convent to a minimalist and eco-friendly beach house or a traditional farmhouse with a modern finish.  While much of your time is spent enjoying the surroundings and sampling local flavours and delicacies, the opportunities for activities such as golf & horse-riding are endless.
The ideal time of year to visit is in the September/October months, when temperatures are pleasantly warm, evenings are still long, the 'summer crowds' have thinned, and most importantly it is the Harvest season across the vineyards.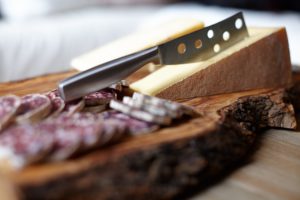 Of course no wines should be tasted without the accompaniment of a freshly baked sourdough loaf, or a variety of local artisan cheeses and smoked hams from surrounding farms.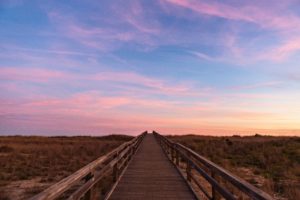 With the perfect mix of beautiful historic architecture, beams of countryside and stunning coastlines & beaches, Portugal truly 'has it all'.
Journey down the long and 'wine'ding roads and discover the very best of what this beautiful country has to offer.  Get in touch with us for more information; [email protected]
Sáude!
*As ever with any our trips we take the stress out of planning, cost the same as going direct and we will give you our insider knowledge as well as making sure you are VIPd where ever you stay.
Suggested Route:
Braga – Porto – Douro Valley – Coimbra – Areias do Seixo – Lisbon – Comporta – Evora – Alentejo – Algarve
Suggested wineries by region:
Vinho Verde (north of Braga) – Palácio da Brejoeira + Solar de Merufe
Bairrada (near Coimbra) – Quinta Mata Fidalaga
Dão (near Coimbra) – Parador Casa da Insua
Porto – Taylor's
Douro Valley – Esporão + Quinta do Vesuvio + Quinta de La Rosa + CARM
Lisbon/Tejo (Lisbon & Comporta) – Quinta do Monte d'Orio + Herdade de Comporta + Casal Sta. Maria
Alentejo (Alentejo) – Herdade de Malhadinha / Herdade dos Grous / Herdade de Freixo
Algarve (north of Portimão) – Morgado do Quintão + Quinta Barranco Longo
Suggested places to Stay:
Braga – Torre de Gomariz Wine & Spa Hotel
Porto – The Yeatman + Rosa et al townhouse + Mo House
Douro Region – Six senses Douro Valley + Douro41
Coimbra – Quinta das Lágrimas
Lisbon/Terras Novas – Areias do Seixo
Lisbon city centre – Palácio Príncipe Real
Comporta – Sublime Comporta + Casa Palmela + Casas Na Areia
Évora – Convento Espinheiro + São Lourenço do Barrocal + Da Licença
South Alentejo – Herdade Malhadinha Nova
Algarve – Fazenda Nova Country House + Vilamonte Farmhouse
East Algarve – Grand House (This is a great stop off at if you want to twin your Portugal road trip with a Spanish extension)