Is it summertime already?
Spoiler alert – it is. However it's never too late to book an escape or two.
We have compiled a list of where's HOT this year (both metaphorically and wowzer make sure you pack that factor 50)!
From the sun-kissed beaches of the Turkish Riviera to the bucket list adventures of Tanzania, and the cultural wonders of Malta, these ten destinations offer something for every traveler seeking a perfect summer escape.
TURKISH RIVIERA
A Coastal Paradise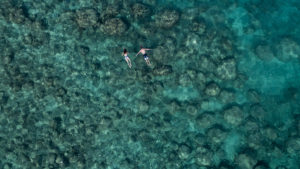 The Turkish Riviera, with its stunning Mediterranean coastline, boasts idyllic beaches, crystal-clear turquoise waters, and a rich historical heritage. Indulge in sun-soaked relaxation, explore ancient ruins like Ephesus, and savour the delectable flavours of Turkish cuisine. The Turkish Riviera is a haven for beach lovers and history enthusiasts alike.
PORTUGAL
The beauty and the feast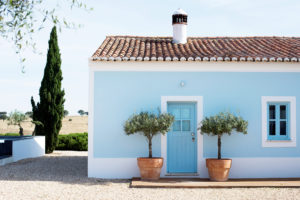 Portugal, a treasure trove of natural wonders and cultural heritage, promises a remarkable vacation. Immerse yourself in the vibrant atmosphere of Lisbon, explore historic sites such as Sintra's Pena Palace, wine tasting in the Alentejo and enjoy the breathtaking cliffs of Algarve. Portugal's warm hospitality, mouthwatering cuisine, and breathtaking landscapes will leave you wanting more.
THE MALDIVES
A Tropical Paradise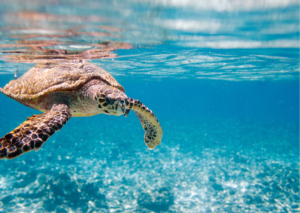 The Maldives, a dreamy archipelago in the Indian Ocean, offers pristine white-sand beaches, crystal-clear waters, and a world-class underwater paradise has the total WOW factor. Dive into the coral reefs, unwind in luxurious overwater bungalows, and indulge in rejuvenating spa treatments. The Maldives is the epitome of luxury and tranquility, providing the perfect escape from everyday life. Summer isn't an obvious time to go but we will let you in on a secret – the weather is still good and the prices are cheaper!
TANZANIA
The Land of Wildlife and Adventure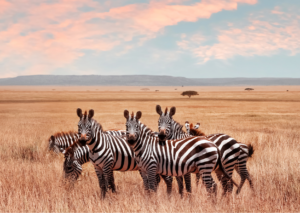 For nature enthusiasts and safari seekers, Tanzania is a must-visit destination. Witness the breathtaking Serengeti migration, climb the majestic Mount Kilimanjaro, and explore the stunning Ngorongoro Crater. Tanzania's vibrant wildlife and awe-inspiring landscapes create an unforgettable adventure that will ignite your wanderlust. Let's not forget their stunning coastline as well.
THAILAND
A Tapestry of Culture and Beauty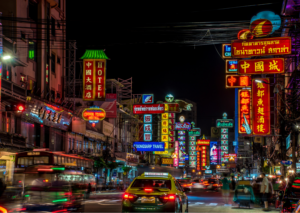 Thailand, known for its vibrant street markets, ornate temples, and stunning islands, offers a diverse range of experiences. Immerse yourself in the bustling streets of Bangkok, visit the ancient temples of Chiang Mai, and unwind on the picturesque beaches of Phuket. Thailand's warm hospitality, tantalising cuisine, and rich cultural heritage will captivate your senses.
MAURITIUS
Tropical Bliss in the Indian Ocean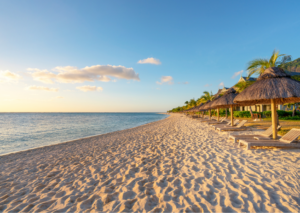 Mauritius, a paradise island nestled in the Indian Ocean, offers pristine beaches, azure waters, and a fusion of cultures. Relax on the palm-fringed beaches, swim with dolphins, and explore the vibrant markets of Port Louis. With its natural beauty and warm hospitality, Mauritius is the perfect destination for a romantic getaway or a family vacation.
MEXICO
Where History and Beauty Converge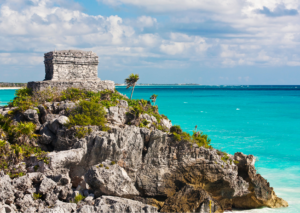 Mexico, a land of ancient civilizations and vibrant traditions, beckons with its rich history and diverse landscapes. Discover the awe-inspiring Mayan ruins of Chichen Itza, unwind on the stunning beaches of Cancun, and explore the colorful streets of Mexico City. Mexico's vibrant culture, mouthwatering cuisine, and breathtaking landscapes will leave you spellbound.
INDONESIA
A Tropical Wonderland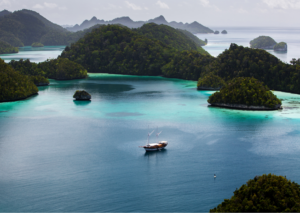 Indonesia, an archipelago of over 17,000 islands, offers a wealth of natural wonders and cultural treasures. Explore the lush jungles of Bali, dive into the underwater paradise of Raja Ampat, and witness the majestic Borobudur Temple in Java. Indonesia's diverse landscapes, warm hospitality, and vibrant traditions make it a true tropical paradise.
MALTA
A Mediterranean Gem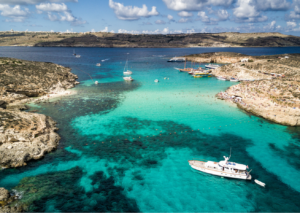 Malta, a small archipelago in the Mediterranean Sea, is a hidden gem with a rich history and stunning landscapes. Wander through the charming streets of Valletta, explore ancient temples like Ħaġar Qim, and relax on the tranquil beaches of Gozo. Malta's unique blend of culture, history, and natural beauty will leave you enchanted.
FRANCE
Le joie de vivre!
France, synonymous with art, fashion, and exquisite cuisine, is a destination that needs no introduction. For rugby fans France will definitely be on the horizons for September and October. However this summer why not discover the romance of Paris, explore the charming villages of Provence, and bask in the glamour of the French Riviera. From the iconic landmarks to the picturesque countryside, France offers an unparalleled blend of elegance and charm.
These ten destinations, each with its own unique allure, promise an unforgettable summer vacation. Whether you seek coastal paradise, cultural immersion, wildlife adventures, or luxurious relaxation, these destinations have it all.
Get in touch to f start planning now:
 [email protected] | +447990824249