This week as we explore the wanderlust continent of Africa and with bank holiday weekend looming we thought we'd suggest another batch of virtual travel material…
Whether you're seeking inspiration for a trip to Africa or want to venture there for an afternoon or two then download/order one of these books:
1. AFRICA: Altered States, Ordinary Miracles
by Richard Dowden
"I write chiefly for outsiders, those who have not been to Africa but would like to know more about it." – For the past three decades or so Dowden has travelled this vast and varied continent, listening, learning, and constantly re-evaluating all he thinks he knows. His readers journey with him country by country, as he has sought out the local and the personal, the incidents, actions, and characters to tell a story of modern sub-Saharan Africa – an area affected by poverty, disease and war, but also a place of breathtaking beauty, generosity and possibility. The result is a compelling, illuminating, and always surprising Africa insight.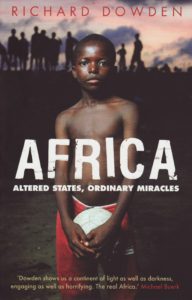 2. Dark Star Safari
By Paul Theroux
Theroux earned his reputation as one of the all-time great travelogue writers because he lives every word that he writes. Dark Star Safari takes readers on his voyage from Cairo to Cape Town. He endures danger, delay, and dismaying circumstances which make for quite the page turner. It's an honest account of his epic and enlightening journey and a refreshing take on overland travel in Africa.

3. Ivory, Apes and Peacocks: Animals, Adventure and Discovery
By Alan Root
Root's personal account of childhood and professional life is a fine African memoir, taking his readers from the adventurous innocence of wildlife-filming in colonial Kenya to the complexities of recent years, in particular the murder of his wife Joan in 2006, which we are lead to believe is because of her anti-poaching campaign.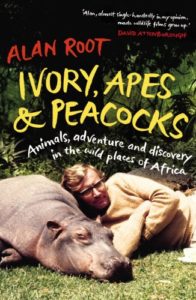 4. Savannah Diaries
By Brian Jackman
This book collects Jackman's accounts of game parks, including meetings with legendary safari guide Robin Pope. The first is when Pope is a rookie, apprenticed to Norman Carr, the grand old man of the Luangwa Valley; the second takes place 30 years later, when Jackman joins Pope for a walking safari.
Having written about the animals and landscapes of Africa for 40 years or so you can really explore with Jackman and his attention to detail.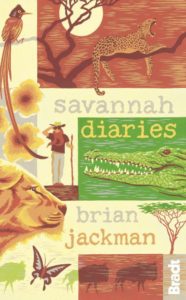 5. The Elephant Whisperer: My Life with the Herd in the African Wild
by Lawrence Anthony with Graham Spence
Conservationist Lawrence Anthony devoted his life to protecting the world's most endangered species. The Elephant Whisperer depicts his time bonding with a herd of 'rogue' elephants, which he saved from being killed by taking them in as his 'family' on his Thula Thula game reserve in Zululand. This really is an energetic firsthand reportage from the heart of the African wild.
This book may make you cry, laugh and have you completely absorbed, but it will also have you planning your next safari trip straight away…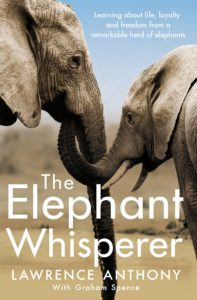 Happy reading!
If you'd like to chat Africa or plan a trip please get in touch: [email protected]